New zion
M

issionary Baptist Church
Empowered by the Holy Spirit and Living

By
The Word
of God
​
The New Zion Missionary Baptist Church is located at 1317 Martin Luther King, Jr. Boulevard in Northport, Alabama. Our worship opportunities includes: early morning worship services at 8AM, in-depth and family oriented Sunday School at 9:30 AM and a power packed Morning Worship Service beginning at 11AM. On Wednesday Night we highlight Christian Education with Bible Study at 6PM. In conjunction to our Adult Bibles, we offer Youth Bible Study for all ages. Sunday School; Missions' study groups and Auxiliaries; Laymen's Fellowship; Children's Church; Nursery ministries; and other youth-oriented groups and activities to facilitate the study and teaching of the Word of God. Daily Bible study is encouraged.
God's plan for the church is that we would be One Big Happy Family. In order to do this, we need to adopt L.A.U.G.H: Love, Acceptance, Unity, Generosity and Helping. New Zion has been built on the idea of being a giving church. Along with the guidance God and the direction of Pastor Morris we feel that we have the mission of being all that we can be for God for his people. Come be a part of God's family.
Here is what New Zion has in store for God's people within the next coming months. Fel free to come visit and praise God with us. If there is ever a special message we will let you know here.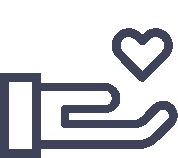 "Whoever is generous to the poor lends to the lord, and he will repay him for his deed."